21) Religiously Inspired Pokemon #1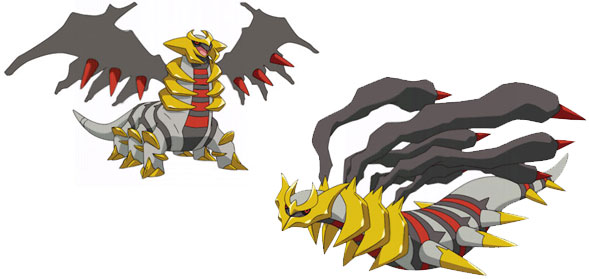 Giratina is called the Renegade Pokemon in the Pokedex. Renegade is synonymous with "rebellious". Giratina was banished to a different dimension for being violent.
Satan is often known as the Rebellious One. He was banished by God to Hell for leading a rebellion against God and the angels.
Giratina in Origin Form resembles a serpent and in Altered form a basilisk. Satan takes the form of a serpent and a basilisk many times in the Bible.
When in Origin Form, Giratina has 6 wings, 6 rib bones, and 6 spikes.
When in Altered Form, Giratina has 6 rib bones, 6 spikes, and 6 legs.
The number of the Devil is 666.
Was the designer of Giratina trying promote Satanism?
22) The Brother Theory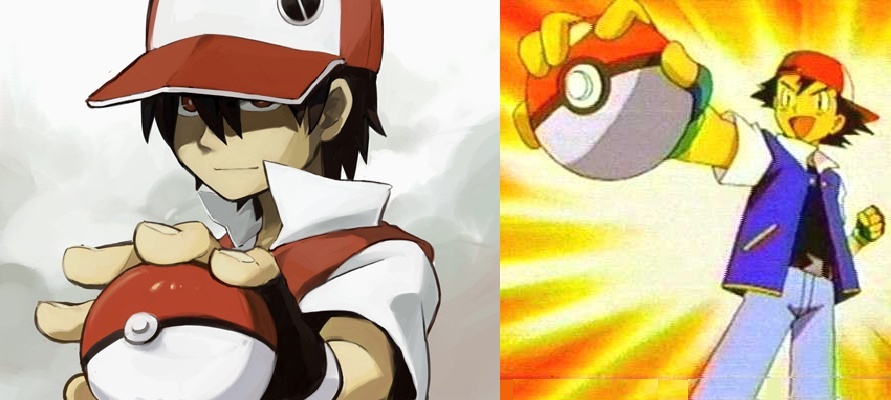 Why is Satoshi/Ash so inept compared to Red?
It is a gross misconception that they are intended to be the same character in different incarnations. In fact, Red and Ash are brothers. Red is older by a couple of years - so he started his Pokemon journey around the time of the game's release, and Ash is the younger brother who started his journey around the time of the Anime's release.
Where Red took down all of Team Rocket, the most influential crime syndicate in his country, Ash has a constant rivalry with two completely inept members of the organization that don't apparently take any part in the real endeavors of Team Rocket.
Red is a Pokemon Master. He defeated the Elite Four, even uncovering a lot of their double standards as Team Rocket members.
Ash has not defeated one league yet.
The reason for Ash's incompetence is that he has some learning difficulties/mental retardation. However, he looks up to Red completely and is living his life trying to be just like his big brother and idol.
This is why Gary/Green has no interest in Ash whatsoever. He had his fight with Red, and now occasionally meets Ash along his journey, essentially to check up on him.
This is why Brock and Misty, two Gym Leaders, who have an important job to do in their own towns abandoned their posts to travel with Ash. Red had told them about his brother, and they recognized him, and traveled with him to look out for him and keep him relatively out of trouble when Red couldn't.
Once Red became a Pokemon Master, he went missing. It wasn't until three years later that he was found up Mt. Silver.
After Red's defeat on Mt. Silver, he sent Pikachu back to Pallet Town to be with Ash. Pikachu didn't like it, but knew Red was concerned about his brother.
That's why Pikachu is so wildly overpowered, despite having no obvious training from Ash. Pikachu of course becomes attached to his new 'trainer' and wants to protect him.
Essentially, Red paved the whole way for his simple minded brother, becoming a champion along the way. Most, if not all, the other characters that knew both brothers were playing their part to take care of Ash.
23) A History of the Pokemon World (2027-2081)

You can call this a prequel to Pokemon Conspiracy #11.
January 22, 2027: Dr. Hagiru Sato and his team of scientists from Japan, America, Canada, and Britain begin work on a matter-energy transference machine.
February 11, 2030: First machine is tested successfully after over a hundred failed tests. Controversy over the destructive nature of the technology ignites.
December 21, 2032: A catastrophic incident with an energy-matter machine destroys the city of Hiroshima, in devastation not seen since the atomic bombs were dropped nearly 90 years prior. Japanese government officials move to ban work on the technology, though Western powers urge them to allow it, despite the mishap.
April 22, 2035: First sighting of infected individuals. Most are animals; some humans are also shown to be susceptible to infection. Most seen around the ruins of Hiroshima, which had not been rebuilt.
May 13, 2035: Northern Japan is split off from its Southern half, as a nation-wide quarantine is enacted. Anarchy soon spreads through the infection regions. 15% of humans exposed to the disease are immune, no side effect. 84.9% are affected fatally by the disease, which causes cancerous-growths. .1% of those exposed are shown to successfully mutate. The "virus" is found to be a spreadable corruption of genetic material, which causes rapid mutation in infected individuals. All large animal life above ground is soon infected.
January 1, 2040: 98% of all animals in Japan are wiped out, ecosystems ruled entirely by infected individuals.
May 8, 2048: Japanese Defense Force engages infected individuals to preserve quarantine. Coordinated attacks by infected humans and animals are seen. High levels of intelligence confirmed.
May 10, 2048: They fail, and the nation of Japan ceases to exist.
October 13, 2048: The United States Carrier George W. Bush is attacked and sunk by an unknown force. Later revealed to be a coordinated assault by the infected. Use of atomic weapons to destroy all life on Japan considered, but denied.
February 12, 2052: Remaining inhabitants of Japan have appeared, by outward observers, to begin adopting the infected into their religions. Part of this religion is a total weapons bad, and the banning of violence against infected individuals. This is surprisingly effective at ceasing conflict with infected individuals.
April 2, 2055: Infected seen to have spread to North America. Military preparedness results in a far more contained infection. Hundreds of thousands in the United States, Canada, and Mexico die.
March 11, 2061: The United States Army begins experimenting with the combat prowess of infected animals, which are shown to have a friendly connection to humans who treat them well, much like dogs. Initial tests exceed expectations. Later that same year, China, Russia, Vietnam, and N. Korea react by signing the Kommu Pact, ensuring protection against the now utterly overpowered West.
July 2, 2063: The Kommu alliance declares war on the United States. Infected used to great effect.
November 9, 2066: War end. Communist states dissolved, China and Russia (and all of Asia) are now under the jurisdiction of the NATO.
December 25, 2072: The regions, now divided, that were once Japan begin to open up to the outside world. Mostly through scientific trade off.
February 1, 2081: Japanese scientists sneak into heavily infected Brazil. They recover the DNA of one of the individuals believed to be one of the first infected.
Beliefs are that the infected are actually the next phase in evolution, and to find one of the originals would better help the understanding. There are many tried and failed cloning attempts, before a final experiment is successful. The result of this experiment, capable of self-induced Energy-Matter transference, is responsible for the deaths of dozens before escaping.
May 22, 2081: Ash Ketchum turns 10 years old.
23) The 9/11 Reference
Credit goes to shyguy33 for finding this one.
Pokemon Black and White introduces a new game environment, a bustling metropolis based on New York City. That's not just us saying that: "[D]irector Junichi Masuda revealed that Unova (Isshu) was modeled after New York City; the games' Castelia City takes the place of Lower Manhattan and the Sky Arrow Bridge serves as a stand in for the Brooklyn Bridge."
Neat, huh? Let's take a look at the map! So there's the Brooklyn Bridge, and there's Central Park, and there's Manhattan, and right below is ...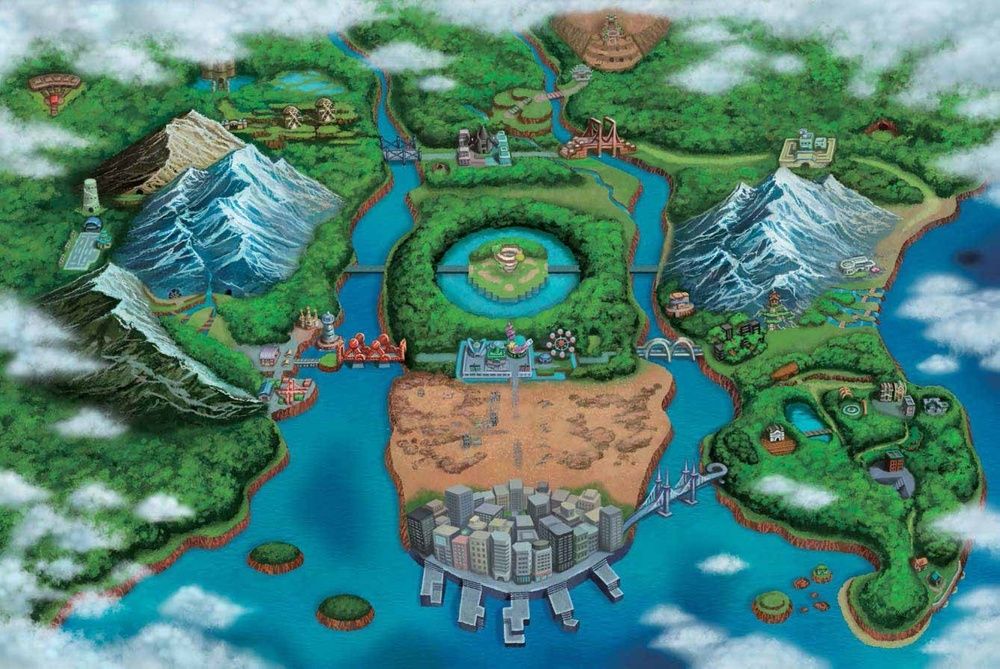 Oh.
Oh, dear.
So, how does Pokemon choose to depict the sensitive, emotionally charged setting of Ground Zero, a literal scar on our greatest city, left by our nation's most profound contemporary tragedy?
Obviously, they can't say the devastation was caused by terrorists. So they concocted a story about a falling meteor -- an object of unspeakable power that was quarantined by the government and is now being coveted by Team Plasma. Even weirder, another meteor dropped this Pokemon near the city.
[URL="http://bulbapedia.bulbagarden.net/wiki/Kyurem_%28Pok%C3%A9mon%29"]
http://bulbapedia.bulbagarden.net/wiki/Kyurem_%28Pok%C3%A9mon%29[/URL]
Why do we bring him up? Take a look at his Wiki article. His official height is given as 9 feet 11 inches.
...
So, hey kids, gotta catch 'em all! Especially that new, super-rare Pokemon that is both the very embodiment of and directly responsible for 9/11.
24) The Exorcism of Voltorb
Credit goes to Seitres for finding this one.
25) Lavender Town Syndrome
Credit goes to God for finding this one.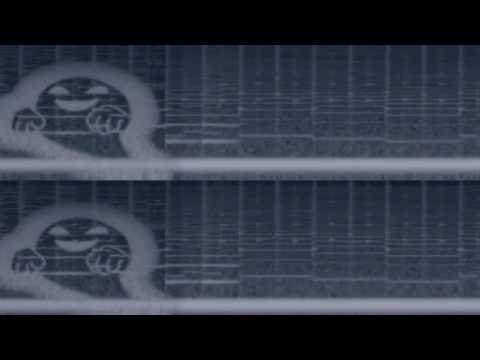 It's a tad bit too long to post here, so here's the link:
[URL="http://jiggmin.com/threads/58477-Pokemon-Conspiracy-Theories/page11?p=1981482#post1981482"]
http://jiggmin.com/threads/58477-Pokemon-Conspiracy-Theories/page11?p=1981482#post1981482[/URL]
26) Good Guy Giovanni
Credit goes to BrandonMBrownson for finding this one.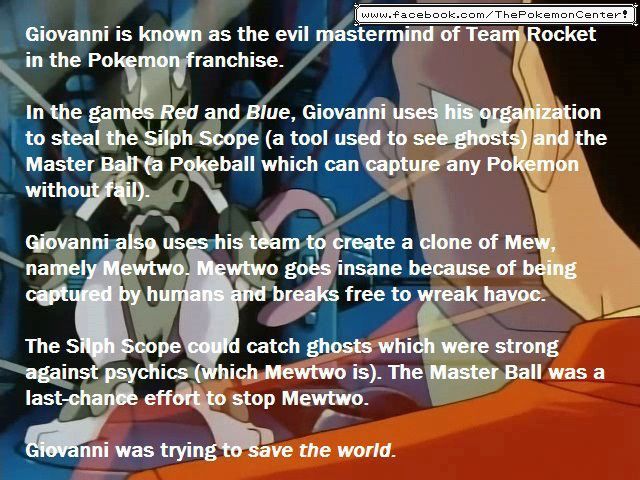 27) Religiously Inspired Pokemon #2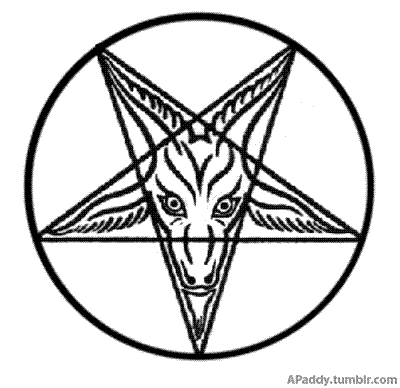 Is Game Freak attempting to promote Satanism with Alakazam?