If you DO NOT watch Yuugiou (Yu-Gi-Oh) in Japanese some sections will obviously
not make any logic sense at all.
All references will be
according to the Japanese Yuugiou
saga NOT the 4Kids ENGLISH Version ANIME ONLY!!!
Yuugiou Series Includes: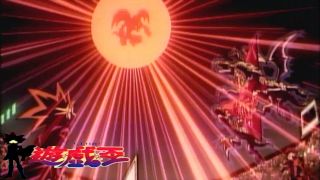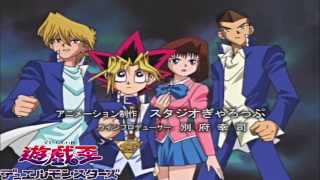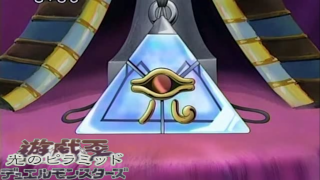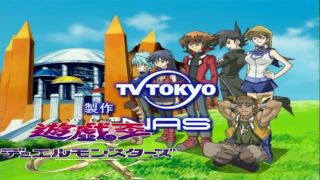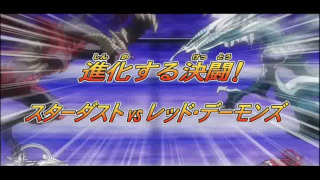 Part 2(continued): http://konamiwc.ogameplayer.com/t2968-possible-yuugiou-connection-to-past-sagas-part-2#34925001. ~Island~
As we all know Yuugiou Duel Monsters began on Duelers Kingdom. Which took place for Mutou Yuugi to rescue his grandfather soul from Pegasus J. Crawford. Later on after Yuugiou Duel Monsters ended Yuugiou Duel Monsters GX began which also took place on an Island. Pretty odd that Duelers Kingdom and GX Duel Academy both took place on an Island...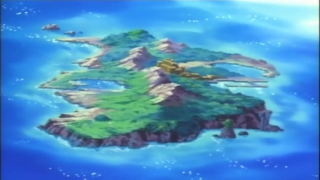 002. ~Abducted/ Disappeared/ Kidnapped/ Vanished~
In episode two of Yuugiou Duel Monsters we are aware Pegasus J. Crawford used his magical Sennen Eye to steal the soul of Mutou Yuugi grandfather, to make him join the tournament on his Island. During the Duel Monsters GX arc not a real abductions really took place but some did such as Tenjoin Asuka gettin taken by Titan in Episode 041 "Activate Dark Arena! Asuka VS Titan" or her older brother Tenjoin Fubuki who vanished mysteriously until we realized that he was the first of the seven, 7 Stars . Same with Fujiwara Yusuke. Currently in the Yuugiou 5Ds saga Fudo Yusei's friends which he hung out back in the Satellite Rally Dawnson, Tank, Nerve. In ZeXal Cathy sent Yuma a letter saying that Kotori has been kidnapped (or something). Yuma heads for Cathy's location to free Kotori but it turns out that Kotori wasn't kidnapped, Kotori was having fun with kittens/cat's.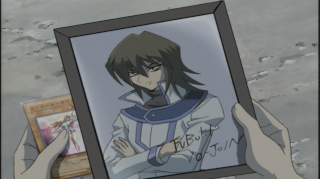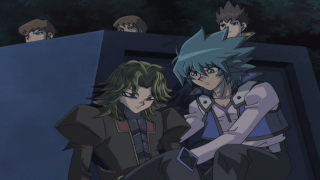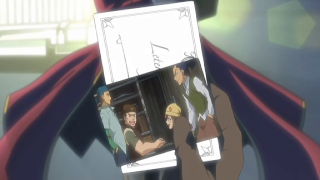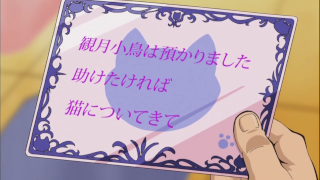 003. ~The Motorbike?~
During the Yuugiou Duel Monsters saga Honda was seen in a motorbike. This happened when Jounouchi Katsuya lost to the Ghoul . Then later on in Yuugiou Duel Monsters Kujaku Ma was seen in a motorbike as well when she joined DOMA to obtain power because she was not strong like Mutou Yuugi or Jounouchi Katsuya . Such as when we saw a horrible nightmare Kujaku Mai had when Dark Malik trapped her in the sand-timer. As well as the DOMA organization on motorbikes. During season four of Yuugiou Duel Monsters [Never Aired In English] adult Yuki Judai was seen on a motorbike after he defeated Saiou on top of KC corp. Now in Yuugiou 5Ds, Riding Duels are the newest way to duel in the TV Series as well as the video games starting from Yuugiou 5D's Stardust Accelerator World Championship 2009, Reverse Of Arcadia World Championship 2010, Yuugiou Wheelie Breakers.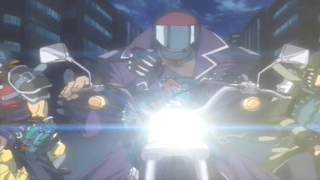 004. ~ATK 2500~
Since Yuugiou Shadow Games (A.k.a Season 0) the main protagonist's favorite monster has always been an ATK 2500. Even during Yuugiou Duel Monsters which is the same protagonist Mutou Yuugi Black Magician ATK: 2500. Obviously in the first season of Yuugiou Duel Monsters GX Yuki Judai first favorite monster was E-HERO Flame Wingman ATK 2100. However during season two when Judai lost to Edo Phoenix, Judai gained new cards mostly I'm referring to his E-HERO Neos ATK 2500. During the final episode of Yuugiou Duel Monsters GX, Judai states that the monster who represents his deck is E-HERO Neos. Now in Yuugiou 5D's the protagonist Fudo Yusei's favorite monster is of course Stardust Dragon ATK 2500. In ZeXal Yuma's card is No. 39 Aspiring Emperor Hope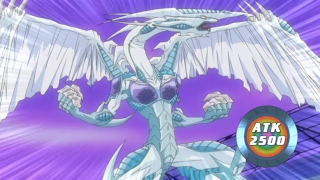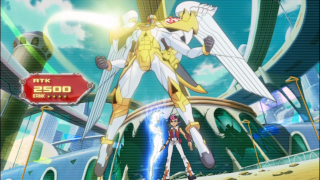 005. ~Education/ School~
This is probably too vague but here it goes. During all the saga's of Yuugiou we've seen all series with the character's going to school... Starting from Yuugiou Duel Monsters such episode 046: The Mysterious Transfer Student Otogi Ryuuji. 089: God Of Ra's Wrath Stand Up, Jounouchi!. In episode 046 we see Yuugi, Anzu, Honda, Jounouchi, Otogi . In episode 089 in the dream that Jounouchi had we the same characters even Kaiba Seto at Domino High School. For GX Duel Academy, it is a school (no comment). 5D's characters such as Aki was seen at her school back when she was still cursed with her psychic powers which she hated. Other characters mostly Rua and Ruka also attend school which we see all three of them in the episode 084: The Other Jack.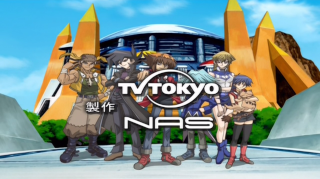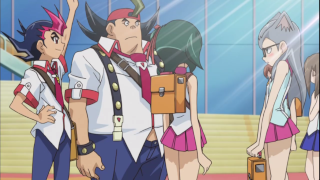 006. ~Virtual Reality/ World~
After departing from Duelers Kingdom, Mokuba Kaiba, Mutou Yuugi, Jounouchi Katsuya all entered the pods to rescue Kaiba Seto from the Big 5 in that Adventure Game (K) which they succeeded. During Battle City Finals in the blimp. Kaiba Noah appeared and trapped everyone except for Isis, Dark Malik (Evil Marik), Kujaku Mai, Kaiba Seto two best men who worked on that blimp. Trapped in Noah's Virtual Reality programming within the Mobile Foretress. During Duel Monsters GX at Domino City Edo Phoenix, Yuki Judai and Mizuchi and a copy of herself dueled both Edo Phoenix and Yuki Judai in a tag duel in a Virutal World. Now for 5Ds, since its not finished I can't say for sure if it a virtual world arc or a mini-arc will come. Only time will tell if it happens.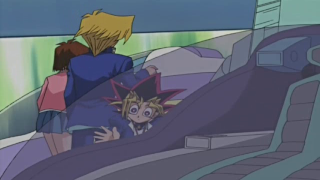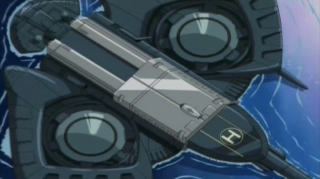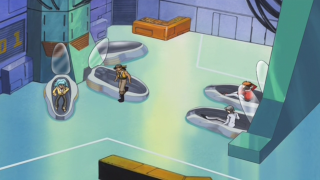 007. ~Extra Deck Summoning~
In the era of Duel Monsters GX, the characters used a lot of Fusion monster cards as their main special summoning from the extra deck. For 5D's the Synchro Summoning appeared which took dueling to a whole new level with an ability to call forth new monsters from the extra deck and no need for a Fusion card either. Also the Accel Synchro makes it a step further, using the ability to Synchro Summon during the opponent's turn other than using Urgent Tuning trap card. In ZeXal players can do a special form of special summoning similar to Synchro Summons that were used in 5Ds known as Xyz Summon).
008. ~VS Favorite Monsters~
As it is during the saga of Duel Monsters - Yuugiou 5D's the duelist had to face their favorite monsters at one point. Such as Kaiba Seto VS Blue-Eyes White Dragon in the episode 136: Blue Eye White Dragon VS Blue Eye White Dragon. Or Magician User Pandora using Black Magician against Atem/Yuugi in that three parter episode. During the final duel at the Battle Ceremony Atem used Black Magician against Yuugi in the final episode. In episode four of Yuugiou Duel Monsters GX Manjyome Jun took control of E-HERO Flame Wingman in the episode 002: Flame Wingman. After activating Hell Polymer Manjyome Jun took control over it. During 5D's in the episode 004: Fated Showdown! Stardust Dragon Blocks The Way Jack Atlus who took Fudo Yusei's Stardust Dragon card, gave it back to Yusei but Yusei tossed it back and would only accept it back only if he won. During the near end of the episode Yusei had to face his Stardust Dragon which basically happened in the previous saga's. In ZeXal Tokunosuke Omoteura manages to use Yuma's No. 17 and No. 39 against him. When No. 96 Black Mist controlled Astral, Yuma gave No. 39 Aspiring Emperor Hope to Tetsuo to use in the duel against No. 96 Black Mist and Yuma during the duel.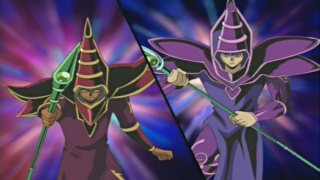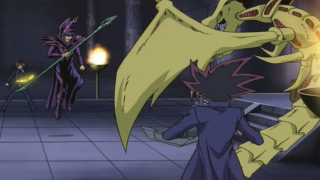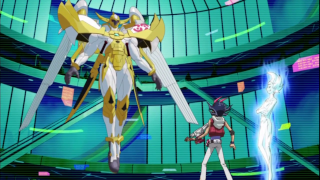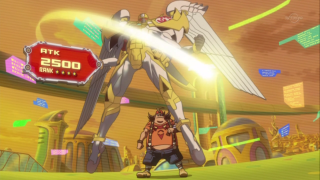 009. ~Bullies~
During the Shadow Game arc (Never English dubbed) Ushio bullied Mutou Yuugi and pretended to be Yuugi's body guard from Jounouchi and Honda just for money. Both Jounouchi and Honda bullied Yuugi as well such as getting the Sennen Puzzle and tossing the piece with the Sennen Eye in the lake after Yuugi saved both Jounouchi and Honda from Ushio. If you remember Tyranno Kenzan dueled duelist at Duel Academy for their duel disks which is kinda like bullying since you have to give it up. Ushio Tetsu also messed with Yusei Fudo in episodes like 003: Escape! Nitro Warrior VS Goyo Guardian or 012: Dead Chase! Weave The Bonds, Turbo Warrior. Then later Ushio became an ally of Yusei. In the ZeXal series, after Tetsuo looses a duel to Ryoga, Ryoga takes Tetsuo's deck and claims it as his, since Yuma wanted to win Tetsuo's deck back he had to offer something in exchange which was most valuable to Yuma, which was his golden necklace which Ryoga snatched from Yuma and broke it into pieces.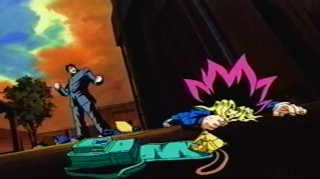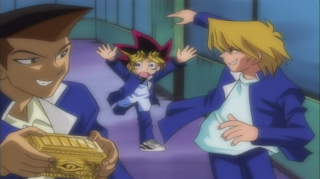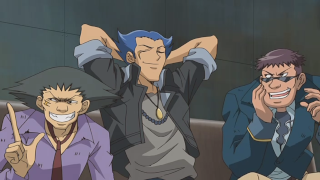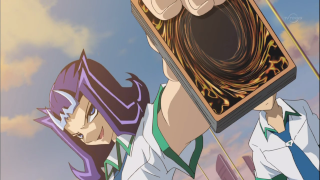 010. ~Destiny/Fate~
Ever since Yuugiou Duel Monsters will now Yuugiou 5D's. The word "destiny" has somehow always have been in the series episodes like Isis VS Kaiba in the Battle City Finals 093: Kaiba And The 8th Dueler & 094: A Strike To Change The Future ahh yeah... For Duel Monsters GX Saiou kept on using the word "destiny" over and over over and over. In episode 110: The Three Emperors Of Yliaster. Yliaster also used the word "destiny"
- Isis [Duel Monsters]
- Saiou [Duel Monsters GX]
- Yliaster [5D's]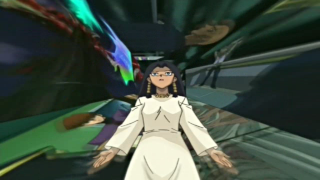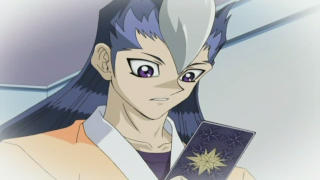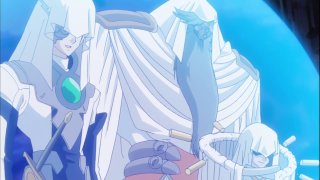 011. ~Dark~
In the Yuugiou Duel Monsters arc some characters became corrupted by darkness such as Atem did when he activated the Seal of Orichalcos. Yuki Judai in the Dark World as Haou
[Translation: Supreme King]
. Judai terrorize civilians and actually caused death. Although Fudo Yusei didn't obtain darkness unless I'm not thinking straight typing all of this in one night. Characters such as Carly Nagisa after she lost to Divine in that duel during the Dark Signers arc. Same with Kyosuke Kiryu who thought Fudo Yusei pointed at Sector Security that he was the one to blame and turned him in and obtain darkness. Misty Lola who wants revenge on Aki who came to conclusions that Aki killed her younger brother but it was really Divine who did the test. Misty went on revenge using the Earthbound Card and took revenge for her younger brother, causing Divine's death. In the ZeXal series No. 96 Black Mist possessed Astral which made Yuma duel Tetsuo to win back No. 39 Aspiring Emperor Hope. When Yuma and Astral are bout to become ZeXal, Vector gets Astral all evil and get Dark ZEXAL.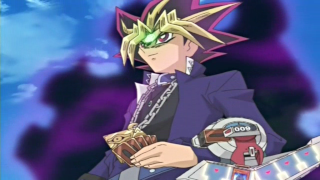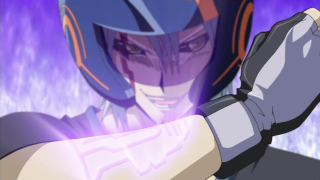 012. ~A~
Ever since Yuugiou Duel Monsters - Yuugiou 5D's the female character who stood by our main protagonist seems to always have the name that begins with the letter A. And possibly have an affection for the character of the series???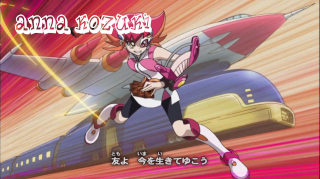 - What's next Akane?013. ~Yu~
If you haven't noticed yet the protagonist almost have the same name if you think about it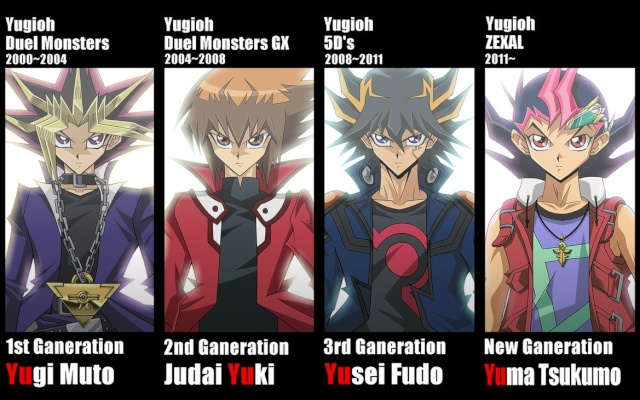 Possible next Protagonist name... Yui? Yuri? or perhaps the other Yuuki??
014: ~VS Atem (Game King)~
During the Shadow Games (film) it was a duel between Kaiba Seto and Atem. For Yuugiou Duel Monsters Mutou Yuugi squared off against Atem. Then back in GX Duel Academy adult Yuki Judai gets to duel with the Game King at the near end in episode 179-180 which he faces Atem. Now for 5D's even though it has NOT yet ended Paradox from the film faces all three protagonist, Yusei Fudo (current main protagonist), Yuki Judai (previous series main protagonist) and finally Atem.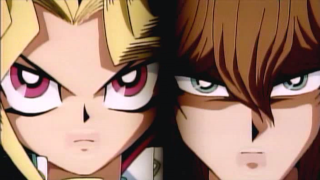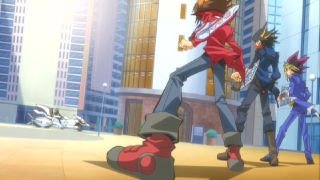 015: ~LP 0000 (0)~
At Duelers Kingdom Atem lost the duel to Kaiba Seto when we all thought that Mutou Yuugi can't enter the caste to save his grandfather's soul in the three parter episode. In Duel Monsters GX episode seven Yuki Judai challenges Kaiser Ryo [Marufuji Ryo] to a duel but gets clobbered by Cyber End Dragon. In episode two we see Fudo Yusei in a duel between Jack Atlus in the Satellite who was about to win...I think but Yusei however did not take every single card into consideration and learned his lesson from Jack. When Yuma dueled Ryoga, Astral wanted to help Yuma out but Yuma declined his help for his duel against Ryoga, at the end Ryoga won and defeated Yuma at his dueling skill level.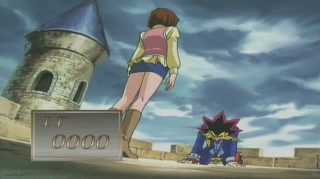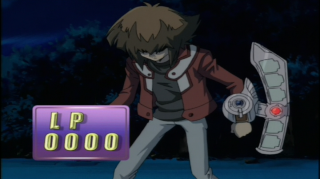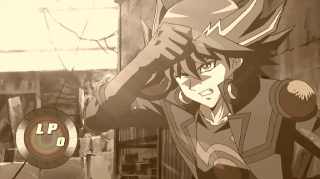 *Note: the 4 protagonists all lose in season 1 of their saga*
016: ~Burn/ Flame~
In the 4-6 episode series in the duel between Atem VS Malik you remember after the duel started, Malik's The Sun GOD Of Dragon destroyed The Saint Dragon -GOD Of Osiris- a cut scene happened where both Yuugi and Atem got burned by some fire when The Saint Dragon got destroyed. In the duel between Yuki Judai and Frantz, after Frantz summon The Sun GOD Of Dragon Yuki Judai got burned a little by that card. In the duel between Yusei and Kiryu a certain scene when Yusei fell back in the pattern of Kiryu's Earthbound GOD patten in the fire screaming.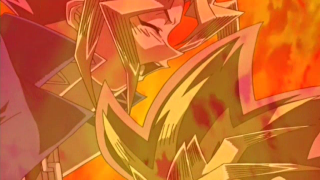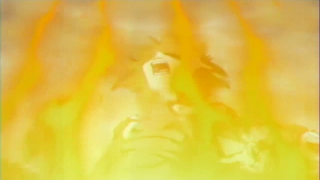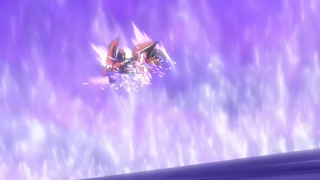 017. ~Impostor/Manipulation~
Starting from Yuugiou Duel Monsters in the episode where we saw Atem VS Mimicry from Duelers Kingdom. He disguised himself as Kaiba Seto and tellin him that he was dead. During DOMA, Pegasus plans to buy out Kaiba's company unless Kaiba dueled Pegasus, Kaiba however found out that Pegasus wasn't the real Pegasus but an impostor and it was really Amelda. In Yuugiou Duel Monsters GX before Yuki Judai leaves Domino City he gets a fever and faces Johan but with that fever during the duel with Johan, Judai saw Johan as Mr. T, which did confuse Judai since only Johan can only use the GEM Beasts cards. In Yuugiou 5D's Jack Atlas was caught on video recording which he caused mischief in a Riding Duel Acceleration. However it was a GHOST who framed him, and taking his appearance. Z-One a scientist from the future look the identity of the legendary hero Fudo Yusei. Z-One tried to save the future of the world due to (the real) Fudo Yusei's success.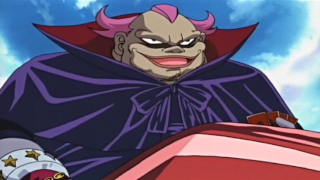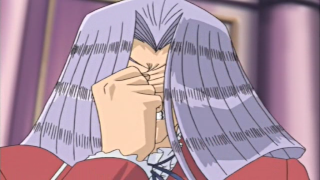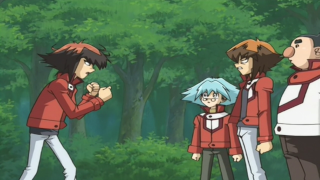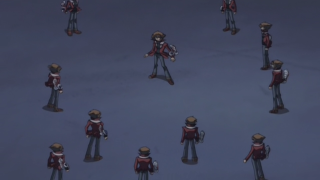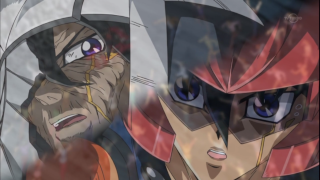 018. ~Spirit World~
In the saga of Duel Monsters, Dark Magician Girl summoned both Yuugi and Atem to the temple/shrine of the three legendary dragons who have been frozen in ice during the DOMA arc after the three Egyptian God Cards have been stolen. While in the Duel Monsters GX series after Judai thinks bout dueling, it is only about winning from the 7 Stars which then Hane Kuriboh transfers Yuki Judai, Manjyome Jun, Hayato, Marufuji Sho, to the Spirit World where they all meet Kaibaman. In the current 5D's story Luca has to obtain the Ancient Fairy Dragon and acquire it in her extra deck which she succeeds at the end.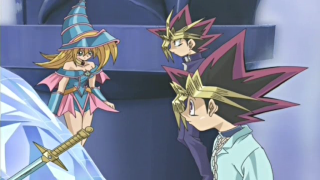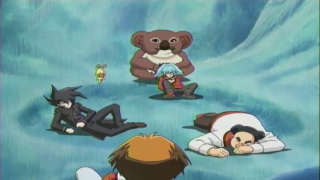 19. ~Series Supreme Cards~
In the series of Yuugiou Duel Monsters after Isis reveals to Seto Kaiba about the GOD cards and hands over Kaiba Obelisk The Tormentor which then leads to the Ghouls coming after them and adding them to Malik's collection after it was revealed who had possession of the card. Upon Atem/Yuugi dueling Strings the Silent One (Eng Dub) name Atem/Yuugi obtained The Saint Dragon, GOD Of The Osiris, Atem/Yuugi then squared off with Kaiba Seto in a duel, after winning the duel The God Of Obelisk was thrown to Yuugi which then Yuugi owned 2 of the Egyptian God Cards. In a Game of Darkness with Malik at the Alacatraz Duel Tower Yuugi owned the 3 God Cards. 10 years later after The Ceremonial Battle (at least thats what they say) a young teen dueled against Kagemaru who used the legendary demons against our hero Judai which are like shadows of the God Cards. In the mere future card games now revolve around D-Wheel's (Duel Runners) and with a new dueling style, dueling is now different with the speed of dueling a teenager by the name of Yusei Fudo takes on Harald who has 2 of the 3 Polar God Cards on the previous turn but then Harald plays Odin and puts Yusei in a tough bind.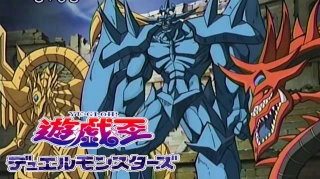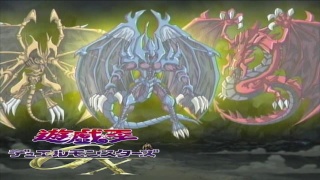 020. ~Ancient Flying Machine to Dark Signers marks??~
In Yuugiou Duel Monsters after completing Duelers Kingdom Kaiba was testing his new virtual reality game system but it was a trap by The Big 5 to trap him in there. Using the magic of Time Magician 1000 years return back in the virtual reality world and an ancient flying machine (Eng Dub) was resurrected and usable. In the storyline of Yuugiou 5D's our hero who bear the legendary dragon marks of the Crimson Dragon meet up with the Dark Signers who have similar marks to the Signers of our heroes.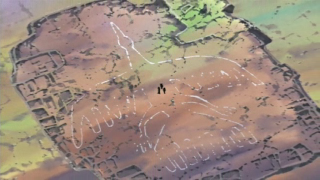 - Is it possible that ancient flying machine could have had something to do with the marks of the Dark Signers from 5D's?
- Nothing I remember from Yuugiou Duel Monsters Generation neXt (Yu-Gi-Oh GX) resembles this.
021. ~Temporary Cards~
During Duel Monsters ark after Atem's Egyptian God Cards were stolen, Atem/Yuugi, Kaiba and Jounouchi obtained 3 dragon cards and fought DOMA against them and vanished after they played their role for the series. In Yuugiou Duel Monsters GX, Yuuki Judai obtained Philosopher's Stone - Sabatiel and used it against Kagemaru against his Legendary Demons. In 5D's a battle between Synchro Monsters and Machine Emperors were against each other, Yusei managed to obtain a blank card which then turned into Shooting Star Dragon and then a battle between Z-ONE Yusei merged Ancient Fairy Dragon, Red Daemon's Dragon, Black Feather Dragon, Black Rose Dragon and Life Stream Dragon into Shooting Quasar Dragon, although Yusei's blank card never disappeared, the card reverted back into a blank card. When Jack calls out a double synchro summon, Scar Red Nova Dragon appears when Jack need its assistance during a duel.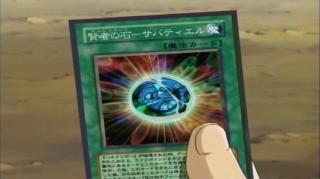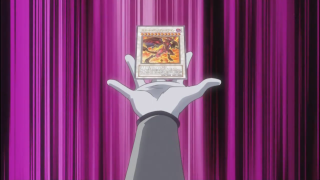 022. ~God Cards~
During Duel Monsters Atem/Yuugi played the egyptian god cards against Kaiba and Malik (during the Alacatraz Duel Tower) as well as the Pyramid of Light film. In GX, Yuuki Judai played E-HERO God Neos (Elemental Hero Divine Neos) against Darkness (episode never aired in English, due to season 4 of GX not being dubbed) and for 5D's The Polar God Cards appeared against Team 5D's while they were dueling against Team Ragnarok. In the second half of season 1 of 5D's (Dark Signers ark) the Dark Signers used 6 Earthbound God Cards (Earthbound God Aslla Piscu, Earthbound God Ccapac Apu, Earthbound God CcarayhuaChacu Challhua, Earthbound God Cusillu, Earthbound God Uru and Earthbound God Wiraqocha Rasca) ~ Special Thanks to Skevengel for the reminder of the Earthbound God Cards.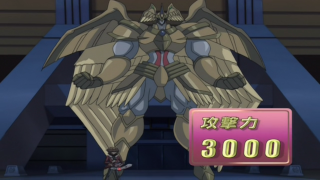 * Note: I have posed images of Polar God cards so their is no need for a double image post, the Polar God Cards are found in section 19.
*
The Japanese OCG Earthbound cards are here due to the fact that they have God in their name('s) " Earthbound God (name)
"
023. ~Partners~
After solving the Sennen Puzzle Yuugi obtains Atem as his partner for the series. During GX, Judai had his parents remove Yubel from his mind, years later Judai remembers Yubel and becomes Judai's partner along with Yubel's power Mr. T tricks didn't effect Judai. In ZeXal Yuma becomes friends with Astral who helps him succeed in dueling.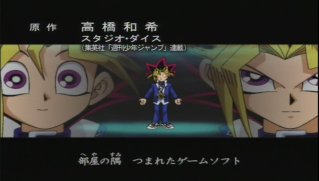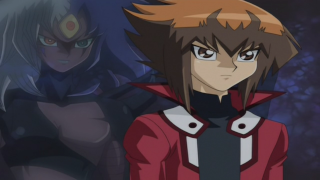 024. ~Merging~
In Duel Monsters, in the Pharaoh's Memory arc the 3 Egyptian God cards merged into one creature known as Herauctica which defeated Zork. In Duel Monsters GX Yuki Judai merged E-HERO Neos with all his other Neo Spacians in his hand to create E-HERO God Neos and defeated Darkness. Upon 5Ds Yusei Fudo merged together Red Daemon's Dragon, Black Rose Dragon, Black Feather Dragon, Ancient Fairy Dragon and along with Life Stream Dragon to create Shooting Quasar Dragon.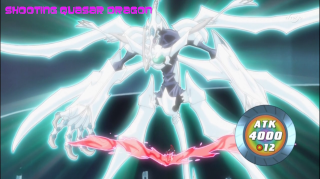 * Note: the image for E-HERO God Neos exists in the GOD section #22. Special thanks to dayvividnerdvillage (David) for providing that information.025. ~No. 1 Looses~
In episode 001 of Yuugiou Duel Monsters, Yuugi faces off against Kaiba Seto, after Kaiba plays his third Blue-Eyes White Dragon, Yuugi is backed into a corner and the only way for him to win the duel in that situation was to call out Exodia The Forbidden One for an automatic victory, after Yuugi drew the last piece victory was at hand. After Marufuji Ryo [nickname: Kaiser] graduated from Duel Academy, to become the number one best duelist in the GX period, facing off against Edo Phoenix, Kaiser's Cyber End Dragon was defeated and left Kaiser LP at 0 at the Pro Leagues. In a duel that was taking place on motorbikes, both Yusei and Jack disappeared for a while. After returning, Jack gets tossed off his Wheel of Fortune D-Wheel and the results for the duel as shown that Jack had lost in the Fortune Cup. In a 5D's special, Yusei and Jack had a riding duel but in the end Jack lost. This special had nothing to do with the actual 5D's TV Series.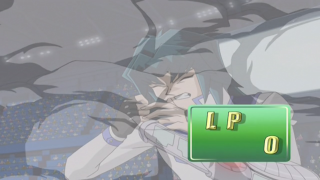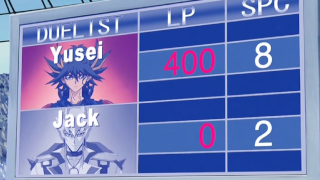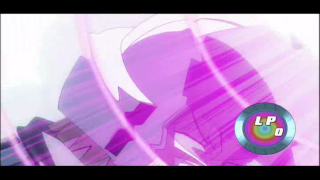 * Note: Both Yuugi and Yusei both had 400 LP remaining for some unknown reason...
026. ~Ante Duels~
In Duel Monsters Dinosaur Ryuzuki dueled Jounouchi Katsuya, during the duel Ryuzuki decided to wager up an ante card, Jounouchi would have to offer up Time Magician while Ryuzuki puts up his Red-Eyes B. Dragon if Ryuzuki lost, Ryuzuki was thinking if he won he would use Time Magician and defeated Mai in their duel. During season 2 for Battle City, each duelist would have to wager 1 card and 1 locator card as the prize to the victor of the duel. In the GX saga, to duel the Duel Giant, you have to duel with the ante rule which Yuki Judai used Hane Kuriboh as his ante. I don't remember if the ante rule was used in 5Ds, moving on. In episode 6 of ZeXal, Tokunosuke as a small child was asked to duel an elementary duelist (least looks like it) and had to duel by the ante rule in the end Tokunosuke lost obviously.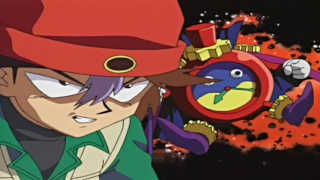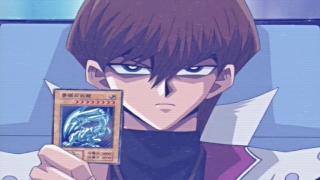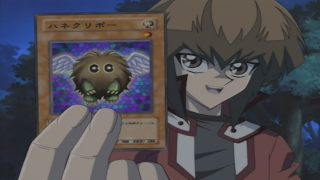 027. ~Duelist Fuses With Monster~
In the Duel Monsters saga Alacatraz Duel Tower, Malik special summon's The Sun God of Dragon and merges with it to defeat his enemies by converting his LP into Ra's attack points. Frantz did the same thing during the Duel Monsters GX arc in a battle with Yuki Judai. In the 5D's film Super Fusion, Bonds That Transcend Through Time Paradox merges with his Sin Truth Dragon in a duel against the 3 protagonist Yuugi, Yuki Judai and Yusei Fudo.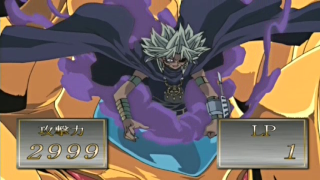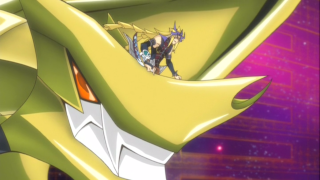 028. ~3 Against 1~
Upon entering Noah's Virtual World a duel between Oota Soichiro VS Otogi Ryuuji, Honda and Shizuku was a duel which had 3 players VS 1. In the final duel of season 1 of 5D's of the Dark Signer's ark, Rex Goodwin plans on resurrecting the king of the underworld, Yusei, Jack and Crow plan to defeat him in a duel to make the king of the underworld not resurrect which then it's Rex Goodwin VS Yusei, Jack and Crow. At Crash Town, Yusei dueled 3 duelists to hope and free Kiryu from his dueling job. In the Ark Cradle where Yusei and his friends along with Bruno entered in had a duel between Jack, Rua, Ruca and Aporia [ 3 VS 1 ]. I don't remember any 3 VS 1 during the Duel Monsters GX era only tag duels and single duels. In the 5D's film, Paradox fought the 3 protagonists of each Yuugiou era. After Tron was defeated during WDC Dr Faker dueled Yuma, Kaito and Ryoga all at once.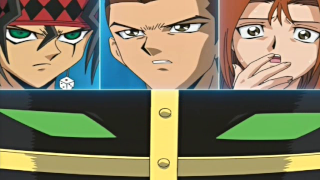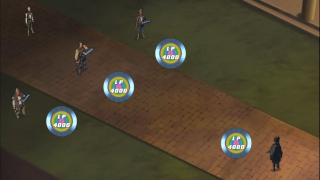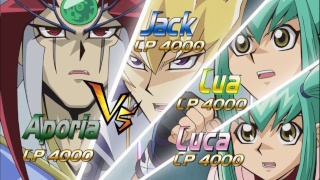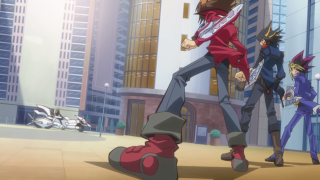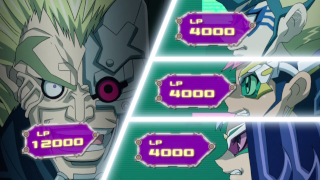 029. ~Tag Dueling/ 2 VS 2~
In all Yuugiou sagas their as been tag dueling such as in the Duel Monster ark where Yuugi & Jounouchi VS the Labyrinth brothers, Atem/Kaiba VS Mask Of Light/Darkness. Or at Duel Academy where it was Judai & Sho VS the Labyrinth brothers, Frost/Thunder VS Kenzan/Sho, Edo/Judai VS Mizuchi/Mizuchi in the virtual world. When Yusei meets up with Crow, a tag duel starts with Crow and Yusei VS 2 Security officers. As for ZeXal Ryoga (Shark) & Yuma VS Kaio & Rikou. III/IV VS Yuma/Kaito. In ZeXal ll, a controlled Cathy and Kotori duel Yuma and Gilag in a tag duel. During ZeXal ll, Anna tags with Yuma in a Tag Duel at a school festival.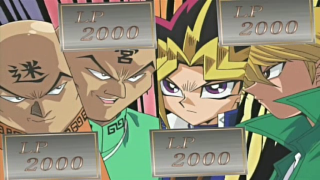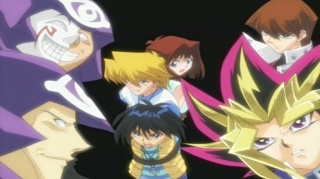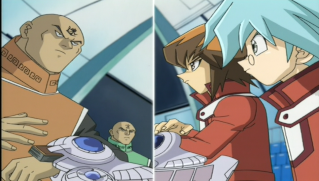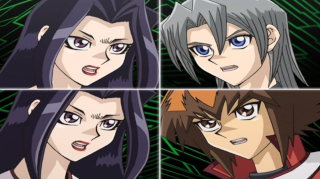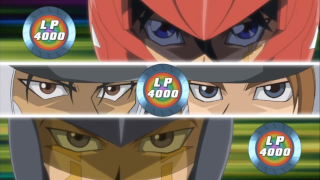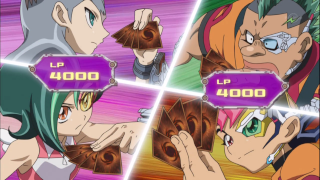 030. ~VS Robot~
In all series their has been a duel between a duelist and a robot of some kind such as before Battle City began Kaiba Seto dueled against a duel bot before Battle City started. Or the time Judai was some how in outer space and used a card he made which was E-HERO Neos. In the 5D's era Yusei dueled against a robot who would trapped Yusei and Yeager in unless the bot was defeated. In the end the bot was defeated by the duelist. In the 21st Yuugiou ZeXal episode Yuma fought Obomi to regain back her memories which she had with Yuma, Tetsuo and Kotori.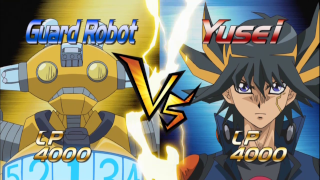 *Note: Obomi (from ZeXal) is a girl robot.
031. ~Older Brother/ Onii-san~
In all series an older brother was their for his sibling. Such as Seto to Mokuba in Duel Monsters. Amelda's younger brother Miruko who was killed unfortunately. Raferu had two younger siblings one being his younger sis Sonia and his younger brother Julian. Fubuki is the older brother of Asuka in GX. Ryo to Sho for Duel Monsters GX. Rua to Ruca in the saga of 5D's. ZeXal Haruto older brother would be Kaito Tenjo. Rio has her brother Ryoga (Shark).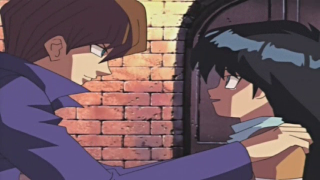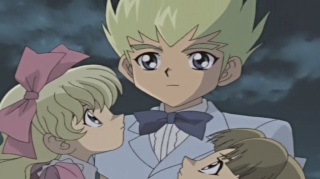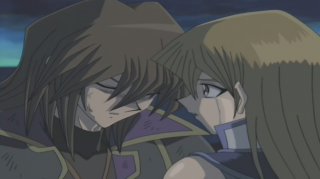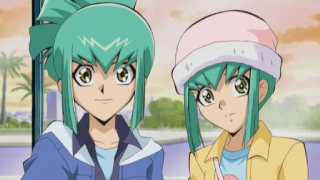 032. ~Tag Force PSP~
Ever since the (J) Yuugiou Duel Monsters GX Sony PSP Tag Force series each series from the Japanese anime of Yuugiou seems to have 3 series for the PSP Games. GX has Tag Force, Tag Force 2 and Tag Force 3. For Yuugiou 5D's it has Tag Force 4, Tag Force 5 and the upcoming Tag Force 6 PSP game.
Does that mean that Yuugiou ZeXal will have Tag Force 7, Tag Force 8 and Tag Force 9 for their Sony PSP games??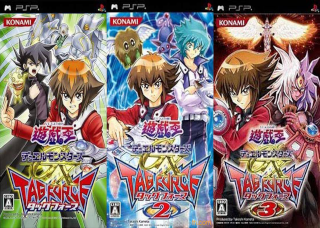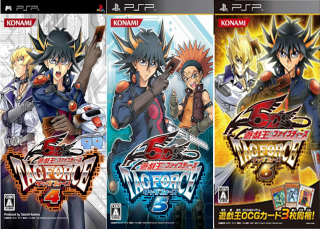 033. ~Rematch Duels~
During the second series Duel Monsters, Atem activated the Orichalcos Seal which in the end of the duel results, Atem lost the match and little Yuugi's soul was sealed. Later on Atem squared off against Rafael and won the 3 part episode. In Duel Monsters GX, Yuki Judai dueled Edo Phoenix, with the help of Saiou Edo won the duel between Yuki Judai. When Judai came back to Duel Academy with the help of the Neo Spacians cards, Judai was the victor. In a riding duel between Fudo Yusei and Kiryu, after Yusei suffered a severe injury in his stomach area, the dueled was called off. Upon a rematch with Kiryu, Yusei won the riding duel. When Jack Atlas was being framed and his first encounter with the GHOST Jack/ Impostor, Jack lost to the impostor but in a second duel with the GHOST, the real Jack Atlas defeated him. In the first duel between Kaito VS Astral/Yuma, Astral/Yuma were bout to lose the duel and Yuma's soul but when Kaito saw that his younger brother unconscious the duel was canceled by Kaito. When the Emperor's Key was an item which was wanted by Kaito, it was seized and got into the hands of Kaito which then Kaito saw the Astral World and Kaito then challenged Astral to a duel for his Number card(s). The duel result ended in a draw.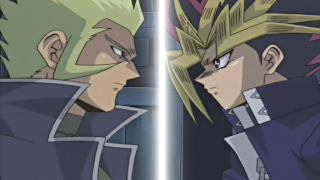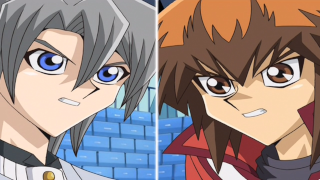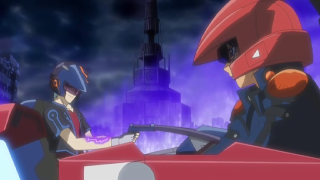 034. ~Deck Out!~
In Yuugiou Pyramid Of Light anime film. Seto activated Deck Devastation Virus
(note: effect was different in the film, than real life)
which drained Atem's deck out. In Yuugiou Duel Monsters GX, Judai's opponent X's used Monster Register to deck out Judai's deck out. In Yuugiou 5D's the second D-Wheeler Breo used a deck destruction deck which did work on Yusei but Yusei and his team won in the very end of the first WRGP (World Riding Grand Prix) match. In a duel between Vector and Yuma, Vector gets Yuma out of cards in their duel.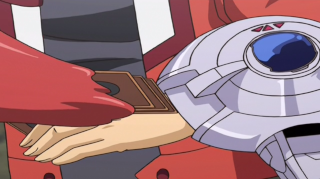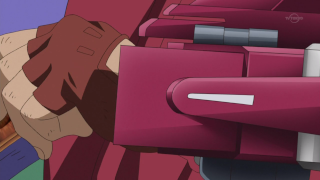 035. ~Souls~
In the Duel Monsters series Pegasus J. Crawford used his Sennen Item to steal people's souls and put them in cards also in Yuugiou Duel Monsters during the DOMA saga, DOMA obtained human souls when the enemy was defeated using the field spell " Oriekakosu " card and seal their souls away. In Yuugiou Duel Monsters GX in the other dimension in season 3 Yuki Judai dueled Brron, Mad King Of Dark World. When Judai's friend had their feelings get to him they would disappear and their souls would enter in that book of what they were feeling (I think...). In the Dark Signers Arc, whenever an Earthbound God card was summoned it would absorb the souls of humans and be in that item in the sky. Currently in ZeXal, The Number Hunter Kaito would take the Number card from his opponent after he won and take their soul along with it.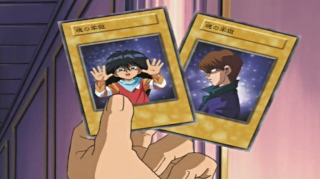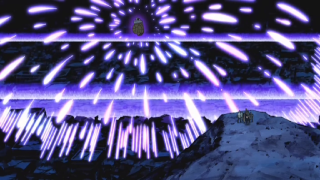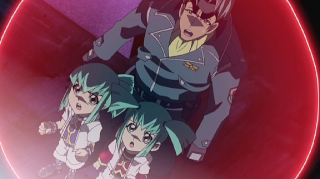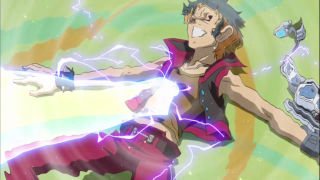 036. ~Deck~
In all the series of Yuugiou to present all the protagonists have received a deck of cards apparently. Mutou Yuugi receives his grandfather's deck after Yuugi's grandfather lost to Kaiba Seto. Yuki Judai obtains a deck of cards which he uses against the alien robot in season 2 after he lost to Edo Phoenix. When Fudo Yusei was caught by securities Yusei was send to Neo Domino City prison, in a duel between Himuro and Yanagi after Yanagi lost, Fudo Yusei took Yanagi's deck and defeated Himuro. One of the episodes during 5D's, Yusei managed to obtain enough cards to create a deck from the cards which he receives from all the other prisoners to take on Mr. Armstrong in the prison which Yusei was a prisoner. Yuma after defeating Yamikawa and about to leave the lodge but Rokujuro hands Yuma over a deck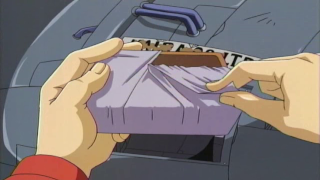 037. ~Monster Absorbers~
In the Duel Monsters era Pegasus J. Crawford used Relinquished which absorbed Curse Of Dragon and Black Magician which Pegasus used against Yuugi in the finals as well as in the DOMA series which Pegasus absorbed Harpie's Pet Dragon. In the saga of Duel Monsters GX DD used D-HERO Bloo-D which then later on became Edo's card after he won the duel. In the 5D's series a group by the name of Yliaster uses the Machine Emperor (Granel, Skiel, Wisel) (Meklord Emperor [Granel, Skiel, Wisel] cards who's effect is able to absorb a synchro monster and raise its Attack power up.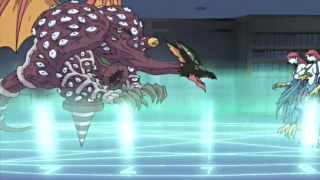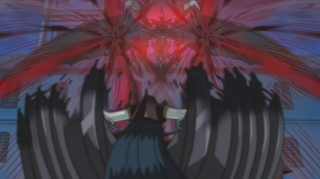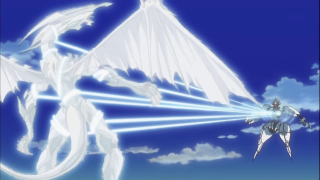 038. ~Friend To Enemy~
In the saga of Duel Monsters after Kujaku Mai felt weak as a duelist by not being able to be a strong duelist like Yuugi or Jounouchi she entered a tournament and won but that wasn't enough by hearing from a contender that she wouldn't be strong like Yuugi or Jounouchi she met with Valon. After that she met Dartz and became a member of DOMA, which Mai became an enemy. In Generation Next upon the Obelisk Blue dorm turning white, Tenjoin Asuka dueled Manjyome Jun who was part of the Association of Light being brainwashed by Saiou after Asuka lost she became a member of the Association of Light and dueled Judai later on. In the 5D's series after loosing Sherry Leblanc in a wormhole later on. Sherry Leblanc appeared on a screen on Yusei's D-Wheel and told him not to approach the Ark Cradle and if Yusei were to approach the Ark Cradle (which of course Yusei did) Sherry would have to stop him. In season 2 of 5D's Sherry was against Yliaster for the murder of her mother and father but seeing the future by Yliaster made her change her mind which Sherry fought Aki and Crow after they reached the Ark Cradle.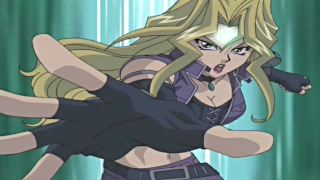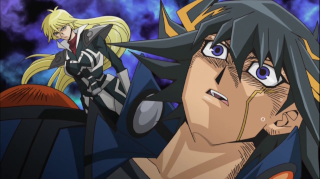 039. ~Declaration Of God (Solemn Judgment)~
Up to the 5D's series, Declaration Of God has been used in every series since Duel Monsters. Malik brain washed Bandit Keith Howard which deactivated Yuugi's Mirror Force card. When Yuki Judai sent Android Psycho Shocker to the cemetary by destroying Amplifer Psycho Shocker revealed Call Of The Living Dead which then Judai countered with Declaration Of God. When Yusei fought the guard bot, the guard bot flipped over Declaration Of God against Yusei's normal spell Double Cyclone. In the Battle Royale duel, the duelist activated Attack Nullification but then the Ghost countered that Attack Nullification counter trap with his Declaration Of God trap.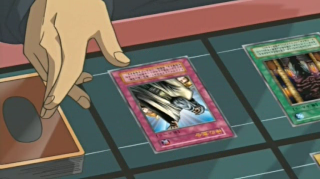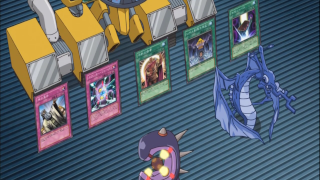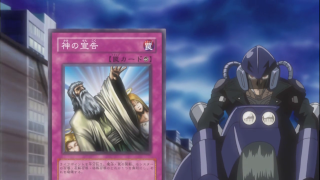 * Note: This could just be a coincidence that Declaration Of God appeared in all 3 series, but its unknown...
* Note: Declaration Of God was mainly used on trap cards (Mirror Force, Call Of The Living Dead, Attack Nullification) keep that in mind, it didnt seem like the characters used it to stop anything else other than that one time on Double Cyclone which was only used 1 time to stop a card other than any kid of trap card... I only see the characters use Declaration Of God mainly used to stop trap cards and hardly anything else.
040. ~Lava~
During Duel Monsters a field battle began on molten lava in Noah's Virtual Reality world series where it was Kaiba VS Noah. In Duel Monsters GX Yuki Judai's second encounter with Mr. T (Trueman) was held near volcanoes which had lava down their. In the saga of 5D's in a dream-like world where Carly Nagisa and Jack Atlas ruled the world as Dark Signers in that scene. When Jin transported Yuma's friends, near lava which they were standing high above on a tall boulder/rock.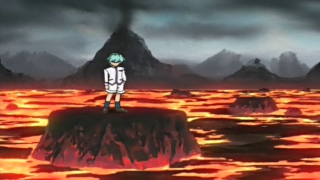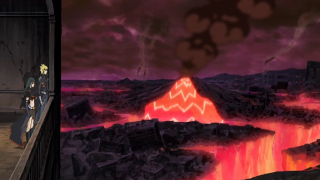 I'm not quite sure if I understand this
thing that well...
041. ~Look Back/Recap~
In Duel Monsters after Yuugi won the Battle City Tournament, Shizuka surprises Anzu which Anzu and Shizuka talk bout the past starting from Yuugi and Anzu's encounter with Isis till Yuugi's victory at Battle City's place, Alacatraz Duel Tower. When Yuki Judai arrives back at DA (Duel Academy) Judai starts to illusinate and his past friends start to appear before him (only an illusion in his head, due to his hunger). The flash back start from his very first duel with Chronos De Mediz, Misawa Daichi, Manjyoume Jun, ill his lost against Marufuji Ryo. In the era of 5D's after Team 5D's win against Team Ragnarok Carly Nagisa writes a document of some kind bout Team 5D's which include all members of Team 5D's, starting off with Jack Atlas (former King), next member Crow Hogan, third member Izayoi Aki (nickname: Black Rose in the past), fourth members the twins Ruca & Rua, fifth member the mechanic Bruno and finally Team 5D's ace duelist Fudo Yusei is then discussed. In ZeXal we see flashbacks of previous duels with Astral/Yuma fought in the past.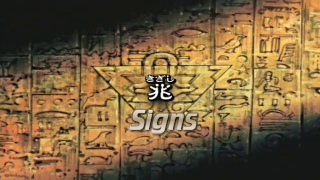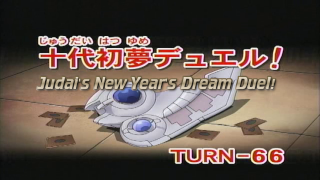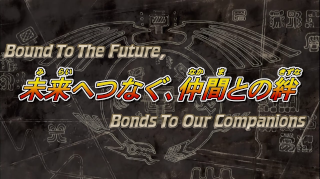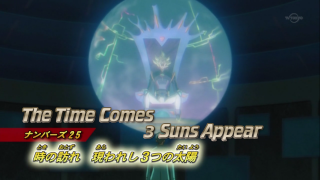 042. ~Coat~
As we all know coats have been in the series of Yuugiou such as Kaiba Seto, Dark Kaiser Ryo, Jack Atlas and currently Kaito (Number Hunter) wearing coats.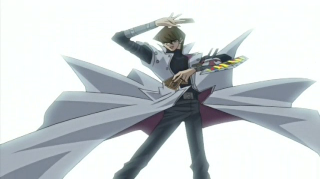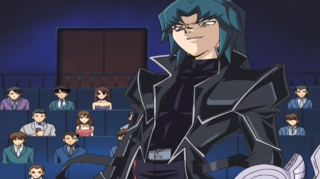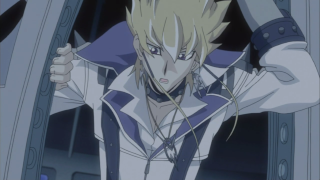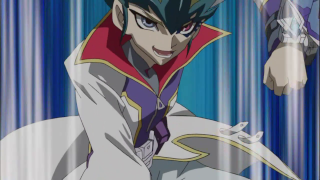 I have to point out that most of them are wearing white, but due to Marufuji Ryo using a Dark World Deck I guess they gave him a black coat to wear for I guess to match the color of his coat. Nothing to really say alot of but that's about it.
043. ~Card Plays That Back Fired~
At Duelist Kingdom for Jounouchi to destroy Ghost 4 monsters on the field, Jounouchi played Time Machine in attempt to destroy all 4 of them but when the spin failed, Jounouchi lost the spin and some of his LP's. In Yuugiou Duel Monsters when Atem played the Seal Of Orichalcos card when Teimaious along with Dark Magician Girl were merged together, Teimaious basically destroyed itself. In the episode against Insector Haga Atem played his Eye Of Teimaous card which destroyed itself again during the duel on a moving train. In the Duel Monsters GX series, not knowing that Yuki Judai's Contact Fusion monster E-HERO Aqua Neos's weakness which it would only last on the field for one turn unless Neo Space or Instant Neo Space on the field. In the saga of 5D's when Yusei attempeted to do an Accel Synchro, Yusei failed at Synchro Summoning Shooting Star Dragon the first time against Placido then again things may not even go according to plan at times.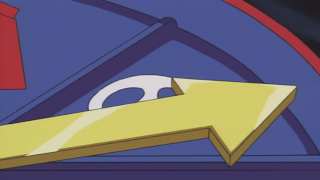 44. ~Lucky~
In Yuugiou Toei Animation on a game show Ryuichi Fuha who posses an incredible amount of luck is the star of the game who is able to get the high number on the game which he plays to win money. The luck which Ryuichi Fuha has is able to make him get the highest number on the game which then makes him the winner. When Atem/Yuugi challenges Ryuichi Fuha to a game, Ryuichi Fuha looses the game and his luck disappears after losing and on the game show for the last time of episode 012 Ryuichi Fuha lost the game. Upon Yuugiou ZeXal a man by the name of Charlie McCoy steals the Xyz Number card No. 7: Lucky Stripe from a gallery which then Charlie McCoy obtains an incredible amount of luck being able to roll sixes on a die all the time until his last dice roll in episode 032 Charlie McCoy rolled a one on a die and lost to Astral/Yuma in a duel.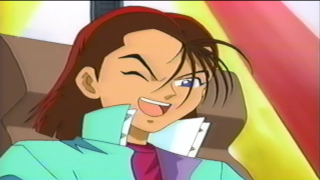 45. ~Artifacts/ Necklace/ Pendants~
During Yuugiou Duel Monsters Mutou Yuugi has worn his Millennium Puzzle around his neck which is similar to that of Tsukumo Yuma's Emperor's Key they both have a duelist in them ( Atem & Astral ) inside those pendants which Tsukumo Yuma also wears his Emperor's Key around his neck. In Yuugiou Duel Monsters GX, Sameshima Principle gave out 7 keys to Duel Academy's best duelist to protect them from the awakening of the 3 Legendary Demons. Yuki Judai, however had that other articfact the circular orb which he obtained through a gate and through Darkness (Tenjoin Asuka's brother Fubuki)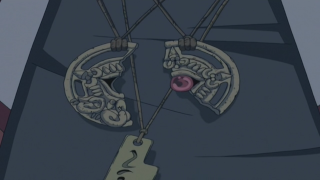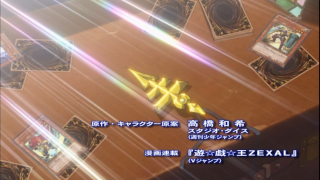 46. ~VS Supreme Cards~
In Yuugiou Duel Monsters Atem/ Yuugi faced off against the 3 Egyptian God Cards like the others protagonists after him. First Atem fought Saint Dragon - God Of Osiris against Strings during Battle City. At the Alacatraz Duel Tower, Atem dueled Kaiba Seto and his Egyptian God Card, The God Of Obelisk. In the Battle City finals to defeat Malik and help the real Malik free Atem dueled Dark/Yami Malik and his Egyptian God Card The Sun Of God Dragon during the finals. In the final episodes of Yuugiou Duel Monsters, Atem summoned all 3 Egyptian God Cards against Yuugi at the Ceremonial Battle. At the academy on an island Yuki Judai took on Kagemaru who used the Legendary Demons which were buried under the school with the help of Daitokuji-sensei and his Philosopher Stone card Yuki Judai defeated Kagemaru and his legendary demons. In the final Duel Monsters GX episode, Judai fought the legendary duelist Mutou Yuugi and the Pharaoh which Atem used Osiris against Judai. At the World Riding Duel in the semi-finals Team 5D's took on Team Ragnarok, when Fudo Yusei face on Harald, Yusei had to defeat the 3 Polar God Cards which Dragan and Brave summoned to the field when they were dueling Jack Atlas and Crow.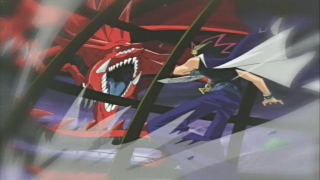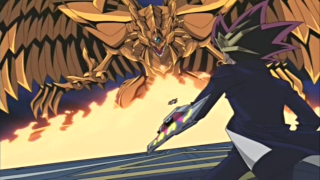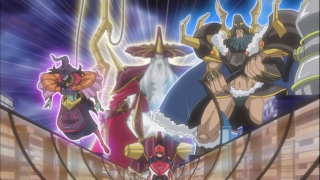 * Look at section 19 to find the Supreme Cards which Yuki Judai and Fudo Yusei faced off during their series.
- This is probably like section 19 bonus/extra details.
47. ~Rivals~
In the Yuugiou series the series had rivals in them.
Atem & Kaiba
Manjyoume Jun & Yuki Judai / Edo Phoenix & Hell Kaiser Ryo
Fudo Yusei & Jack Atlas
Ryoga (Shark) & Yuma / Kaito & Astral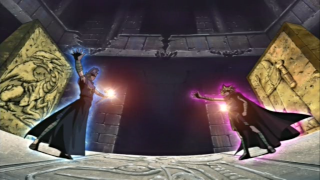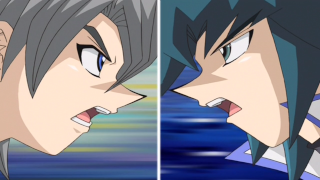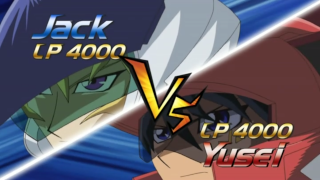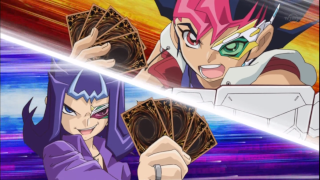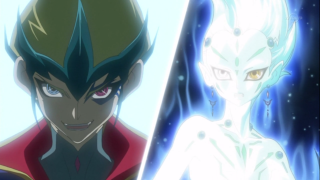 *Special thanks to dayvividnerdvillage for providing this information
48. ~Card Giving~
In the Yuugiou Duel Monsters during the ship ride to Duelist Kingdom Yuugi gave Jounouchi his Time Magician (Time Wizard) card to help him during his duels which it did help. Before Battle City, Isis met up with Kaiba Seto and gave him The God Of Obelisk card. In the Battle City tournament after Yuugi defeated the Ghoul (Rare Hunter) Seeker, Jounouchi let Yuugi keep on his Red-Eyes B. Dragon card as his prize for defeating Seeker. In the Alacatraz Duel Tower finals Kaiba gave Yuugi his Fiend Sanctuary card to use against Malik. In Yuugiou Duel Monsters GX when Yuki Judai bumped into the game King Yuugi Mutou, Yuugi gave Yuki Judai his Hane Kuriboh (Winged Kuriboh) card to Yuki Judai. After Yusei defeated Chief Armstrong Yanagi and Jin Himuro give Yusei both 1 card each Yanagi gives Yusei his Totem Pole card and Jin gives Yusei his Giant Ushi Oni card, the card Z-ONE was given to Crow by Elsworth, not to use in a duel but to remind Sherry who she was and the bond Elsworth and Sherry shared. In Yuugiou ZeXal, when Astral got controlled by No 96. Black Mist Yuma gave Tetsuo No. 39 Aspiring Emperor Hope card to use against him.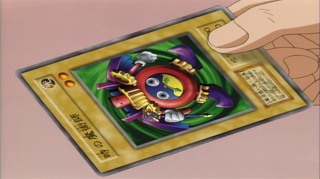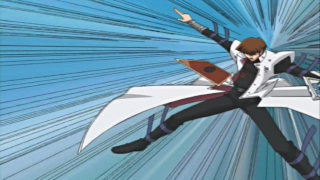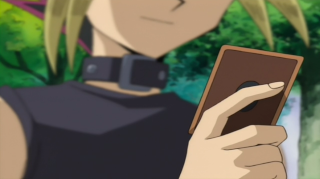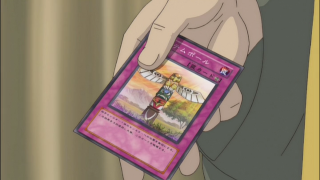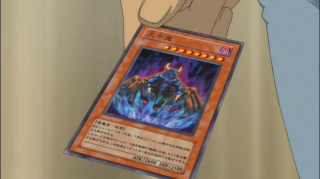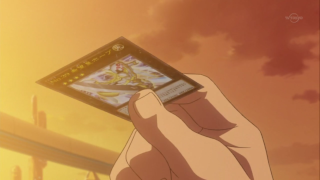 * Special thanks to dayvividnerdvillage for providing this information
49. ~Competition/ Tournaments~
During the Duelist Kingdom tournament in order to enter Pegasus' Castle players would need to have earned 10 star chips to be in the finals. At Battle City 6 locator cards were required to duel at the finals which took place on a blimp in the sky. After DOMA arc, Kaiba held the KC Grand Prix which the winner would be able to duel against the Duel King Mutou Yuugi. During Yuugiou Duel Monsters GX, GX medals were needed to for this tournament to be number 1 or the best. I think In 5D's you needed an invitation to participate in the Fortune Cup. In ZeXal some heart pieces are required for the World Duel Carnival.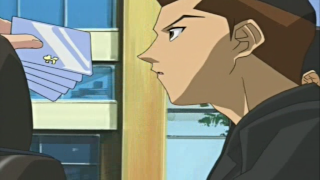 50. ~Hidden/ Sealed Away Cards~
In Yuugiou Duel Monsters the Egyptian God Cards were buried underground and or seperated in different locations after Pegasus J. Crawford finalized them which he took back to Egypt. At Duel Academy the Legendary Demons were all under the Academy ground which they shouldn't see the light of day. In the 5D's era all 3 of the Polar Synchro God Cards were in different locations around the world.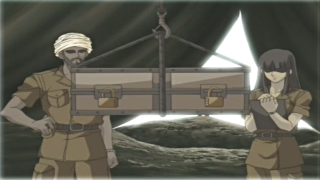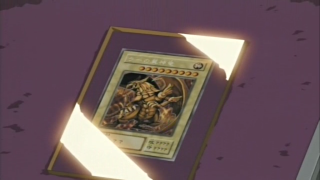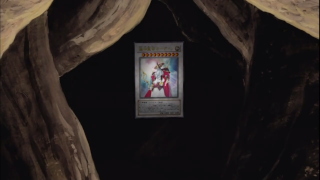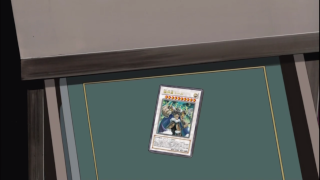 51. ~Dark Monsters~
In the DOMA ark of Yuugiou Duel Monsters when ever the Seal of Orichalcos was used the controller's monster's would become dark/evil under its power. In Yuugiou Duel Monsters GX when Yubel possessed Johan, the monsters that Johan played were Advanced Crystal Beasts who were dark/evil. In the Yuugiou 5D's film Super Fusion Bonds That Transcend Through Time, the enemy Paradox plays are Sin monsters who are dark/evil monsters during the duel against three of the series protagonists.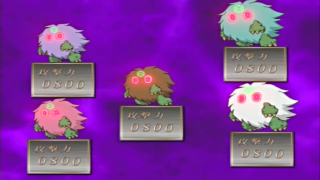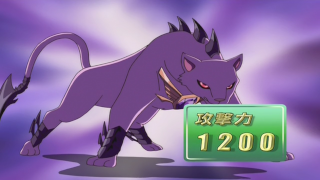 * Special thanks to dayvividnerdvillage for providing this information
52. ~Friendship Rescue~
During the Battle City tournament Malik brainwashed Jounouchi which then Yuugi faced off at the pier. In Duel Monsters GX after Judai was no longer the Supreme King, Judai Hell Kaiser Ryo challenged Judai to a duel to see if he was ready to duel against Johan/Yubel. In 5D's Yusei saved Aki from her psychic powers during the Fortune Cup semi-finals. In ZeXal when Black Mist was corrupting Astral the bond between Tetsuo and Yuma was getting worse until Black Mist lost which then the friendship between Tetsuo and Yuma came back to being friends again.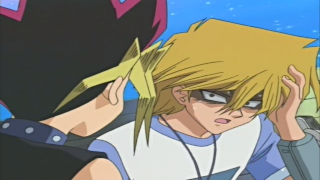 * Special thanks to dayvividnerdvillage for providing this information
53. ~Sacred Temple~
In Yuugiou Duel Monsters when Dartz stole the 3 Egyptian God Cards, the cards were inside of a mouth of a dragon/leviathan (I guess) I assume Dartz lair could have been his temple. At the Duel Academy in another universe a temple had a temple of Exodia. In 5D's a temple had the markings of the Crimson Dragon. In Yuma's dream, a temple has been shown which will send Astral to his world.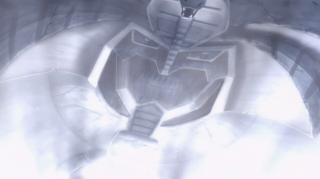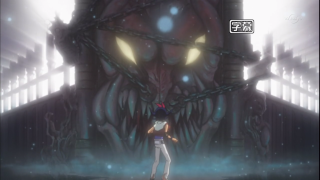 * Special thanks to dayvividnerdvillage for providing this information
~ Thank you for reading this.© RenRei00 May 21, 2010 ~ To Present DayTO BE CONTINUED!